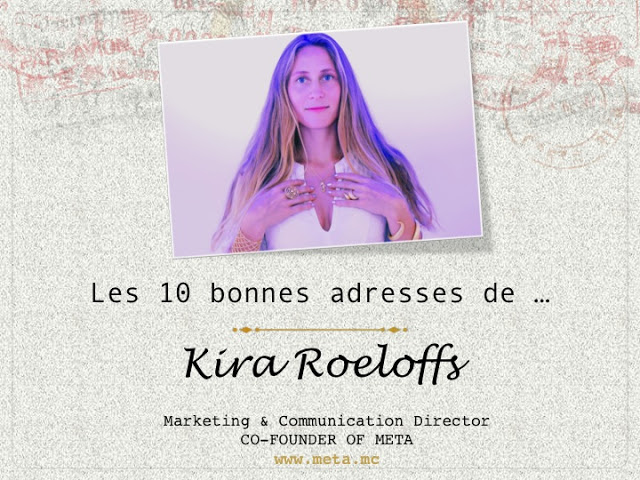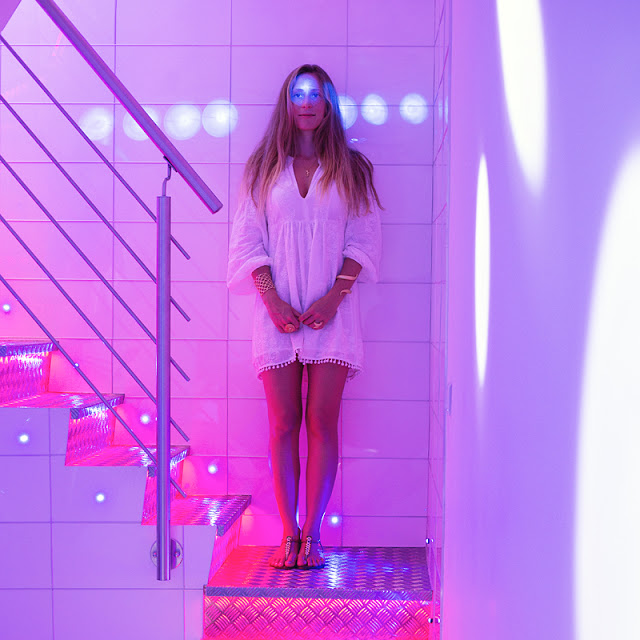 Photo BY BEATRIZ MORENO
I met Kira as part of her favorite hobby: sailing. I did not realize then that she was the young woman that I saw on the META's instagram. And then, one day I understood and I was eager to know more about this muse with golden-haired, who together with her family, created META, the first "Concept Gallery" in Monaco.
Even when you know Kira, you can be wrong with her sister Marina … That is what happened to me when I went to META, avenue Princess Grace. They both presented me the Gallery and especially the very recent exhibition "ART IN THE FAST LANE", which revolves around the theme of the motorcycle. An exciting time with two enthousiast girls !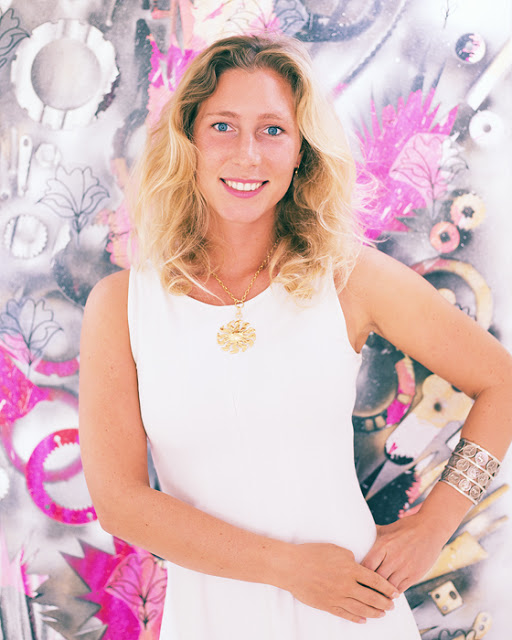 Photo BY BEATRIZ MORENO
Kira grew up in Los Angeles bathed in a cultural and artistic environment. A beautiful migratory bird, she spent her Master's International Relations in Scotland at St Andrew's Universtity, began her professional life in London for 'The  Economist' and then flew to New-York in the world of cinema where she organized The tribeca Festival, a documentary film Festival created by Robert De Niro. In parallel, she follows and gets her MBA Business & Art. She loves everything related to communication and events and finds herself managing the political campaign of Louis Giscard d'Estaing for the election of representatives of French abroad. At 27 years old ! Not to mention her passion for sailing and ceramics in each of her adopted cities.
With her remarkable education and work experience, she naturally participates in the creation and development of this Concept Gallery in Monaco with her brother, Roy and her sister Marina. A family story ! An adventure where eveyone is complementary : Kira in communication & marketing management, Marina in preservation of art art objects management and jewelry's creation and Roy in artistic management. Small team and great complicity ! Each has found its role and supports each other.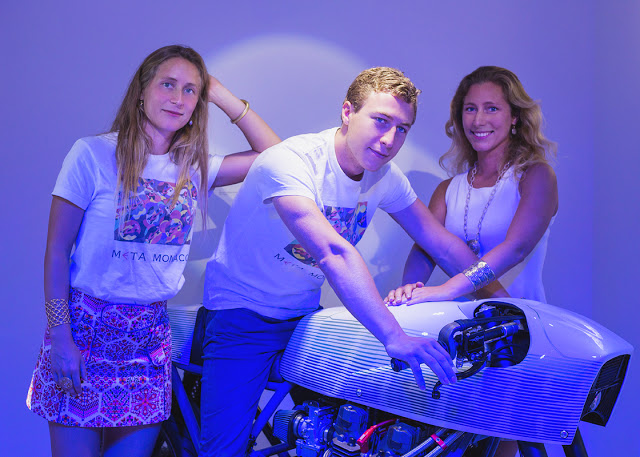 Photo BY BEATRIZ MORENO
META is the first 'Concept Gallery' in Monaco : ART-DESIGN-JEWELRY. META, in ancient Greek means "beyond…"We elevate the spirit … We awaken our soul. It is thoughtful : from exhibition to jewelry . Its website organizes temporary exhibitions exclusively on the net : you can discover different talented artists and above all you can shopper them online ! Just like jewelry, T-shirt and accessories ! To see the online shop, it's HERE.
Photo BY BEATRIZ MORENO
At META, eveything is eco friendly ! We ride an electric bike ! Eveything is done in Monaco by local artisans ! From T-shirt to jewelery ! Only natural materials and stones ! Unique pieces or limited editions ! Moreover, they support the Albert II Foundation in the reintroduction of the hippocampus in the Principality and have created a 'hippocampus pendant', a percentage of which goes to the Foundation.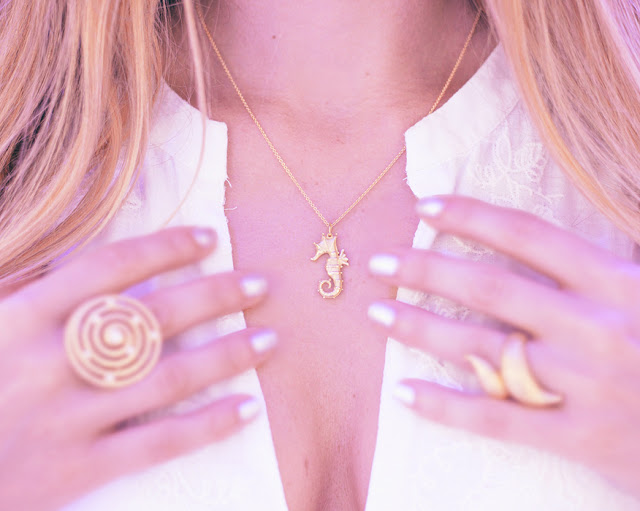 Photo BY BEATRIZ MORENO
At META, we feel an energy, a dynamic, a lot of joy … way west coast of the US …It's contagious ! You are invited to experiment it every Thursday in August as part of the exhibition "ART IN THE FAST LANE" from 6 pm to 8pm accompanied by their home made cocktail !
And with a lot of inspiration, Kira reveals today her favorites addresses in Monaco !
META
39, Avenue princesse Grace
98000 MONACO
www.meta.mc
THANK YOU#THANK YOU#THANK YOU#THANK YOU#THANK YOU#THANK YOU#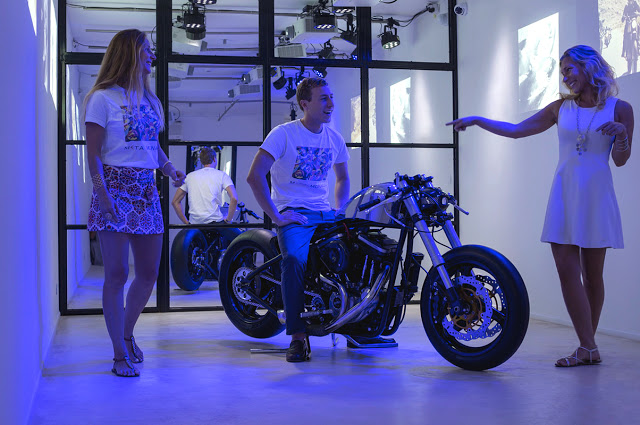 Photo BY BEATRIZ MORENO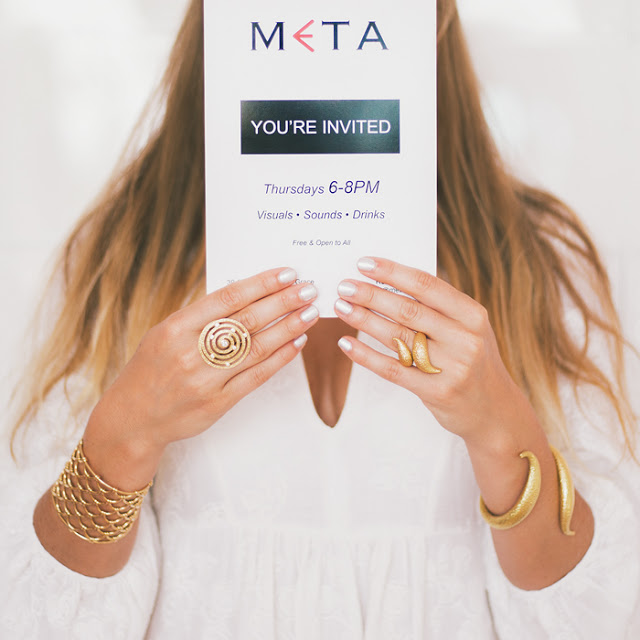 Photo BY BEATRIZ MORENO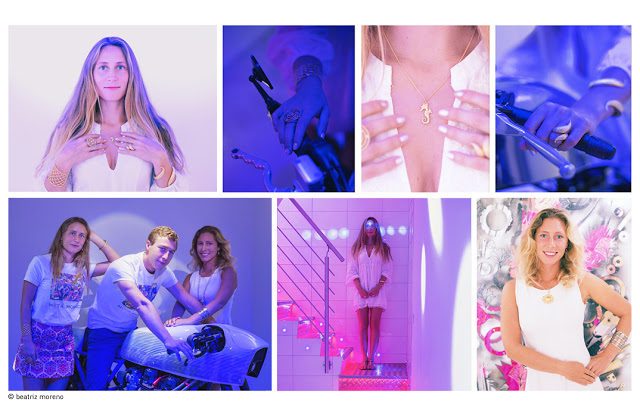 Where do you go when you have to organize a business lunch? 
Avenue 31
, The atmosphere is very relaxed and the restaurant is spacious so you always find a table at the last minute. I have been there recently with friends who are Chefs and they loved the menu innovation. 
Which 's your favorite interior design hotel ?
Coming from California, I like to be feet in the water. Le Méridien Beach Plaza has the only private beach on Monaco and offers an iconic decor that reminds the atmosphere of the French Riviera. It feels on vacation right away.
Where are you going to have a drink with a friend ? 
La Note Bleue on Larvotto Beach. They have musicians who come to play at night. The atmosphere is top even if we want to stay to have a snack. The juices are delicious. 
What is the place in Monaco where you feel like at home ?
Le
Miami Plage
, 
 is a friendly atmosphere. I was there last week and the restaurant was filled with Americans who were there for a shooting with Nike.  
What is the Monaco best view you prefer? 
From the Rock when you go up to the museum, you see all the sailboats in the harbor. To get there the road is somptuous with the crossing of the trees.
A break out of the city ? 
Italy is unavoidable, the Italian atmosphere immediatly changes the ideas.
What is the place where you like to relax ? 
We are spoiled in Monaco, there are many beautiful places. I would say the Monte-Carlo Bay Hotel is a good place to play yoga with a sea view… Namaste.
When you want to have an organic lunch or organic dinner ? 
Eqvita, this restaurant has a great vegan menu. I am from California and a good guacamole is survival !
An event that you would not miss for anything at all ? 
The fireworks in Monaco, they are magnificent.
Your favorite shop ? 
I like the unique and home-made things. Next to the gallery, there are quite a lot of shops and so we do not get bored in the Larvotto … some even started to make pop-ups which makes discover new Designers.