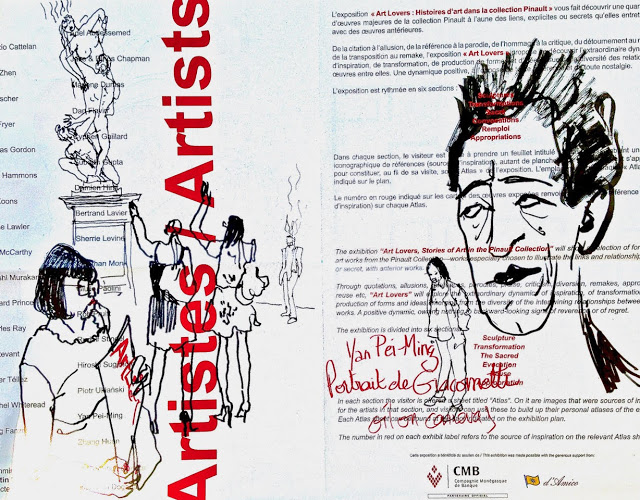 Illustration Virginie Broquet
On a vraiment de la chance en Principauté, on a tout ce qu'il faut en matière culturelle : théatre, musée, opéra, concert, expo, … tous de qualité et accessibles en plus !
Récemment je déjeunais au bord de l'eau avec
Virginie Broquet
 dans un resto que j'aime beaucoup,
la Note Bleue
, et c'est à cette occasion que j'ai découvert
« d'art & de culture »
, l'unique magazine consacré à la culture en Principauté, ou plus exactement j'ai fait la connaissance de sa créatrice, Emmanuelle de Baecke. Pour tout vous dire je ne connaissais pas ce petit bijou et pourtant il fêtera ses 10 ans en fin d'année ! J'ai un peu honte ! Mais mieux vaut tard que jamais !
Dans ce magazine, on y trouve les expo, la musique, la photographie, l'opéra, le théâtre, le cinéma, les arts vivants et les arts plastiques. Tout ce qui va se passer à Monaco dans la saison sauf la dernière rubrique 'out of Monaco' qui est dédiée aux grandes expositions internationales et écrite par Michel Enrici, célèbre critique d'art et historien d'art. Au travers d'interviews des 'faiseurs' des événements, d'un important travail rédactionnel et de recherche et d'une contribution d'experts, les contenus sont riches et consistants tout en restant abordables par le plus grand nombre. Les articles sont en version française et anglaise.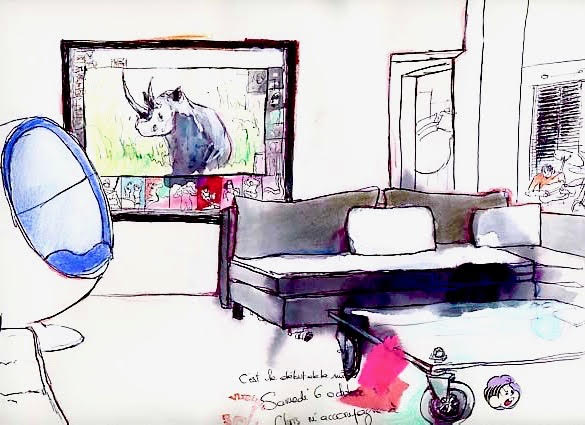 Illustration Virginie Broquet
En plus, il a valeur de collection de par le travail de la couverture ! En effet, Emmanuelle aime mettre en avant le talent d'un artiste et sait dénicher des illustrations hors du commun. D'ailleurs, dans la prochaine édition, elle réserve une surprise : l'illustration d'une commande de Saadane Afif, dont l'expo au Nouveau Musée National de Monaco a démarré le 2 juin. Le n° 38 d'art & de culture sera intégré dans les prochaines expositions d'Afif du monde entier !
C'est un magazine très élégant, avec un support de qualité, de très belles illustrations et un contenu éditorial pertinent ! Une belle vitrine pour toutes les entités culturelles monégasques ! Une petite pépite pour l'image culturelle de la Principauté ! Il sort tous les 3 mois à chaque nouvelle saison ! Le prochain N° 38 c'est le magazine culturel de cet été ! Il sort vendredi 16 juin !  A se procurer très rapidement. Il n'y a que 3000 exemplaires ! J'ai oublié de vous dire IL EST GRATUIT !
A Monaco, vous le trouverez à l'Office du Tourisme, Théâtre des variétés, Ministère d'Etat, Mairie de Monaco, Archives Audiovisuelles de Monaco, Centre de Presse, Ateliers des Ballets de Monte-Carlo, Direction des Affaires Culturelles, Auditorium Rainier III et Pavillon Bosio.Vous pouvez également le trouver sur le site internet d'art & de culture, c'est 
ICI
 ainsi qu'à Nice au Théâtre National, MAMAC, à la Villa Arson et au Théatre de la Photographie et de l'image.
Culturellement votre !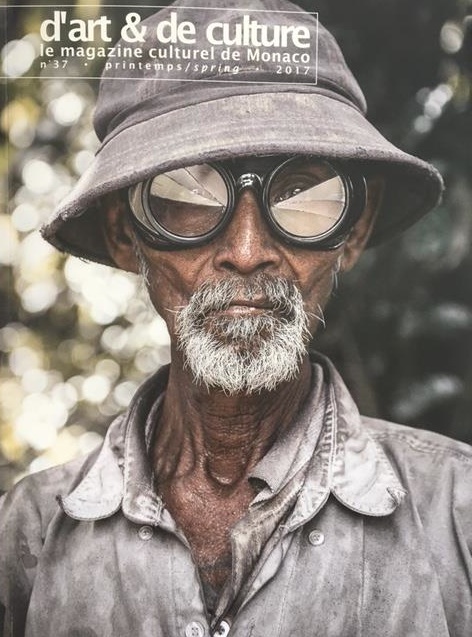 Boris Wilensky, Hurban Vortex Making Of
********************************ENGLISH VERSION*****************************
We are really lucky in the Principality, we have all that is necessary in cultural matters : theaters, museums, operas, concerts, exhibitions, …  moreover, all of quality and accessible !
I recently had lunch with Virginie Broquet at the water's edge in a restaurant that I like very much, la Note Bleue, and it was on this occasion that I discovered « d'art & de culture », the only dedicated magazine to culture in Monaco, or more precisely I met its founder,  Emmanuelle De Baecke.
To tell you the truth, I didn't know this little gem and yet it will celebrate its 10 years at the end of the year ! Shame on me ! But better late than never !
In this magazine, you will find exhibitions, music, photography, opera, theatre, cinema and art. Everything that will happen in Monaco in the season except the last section 'out of Monaco', dedicated to major international exhibitions and written by Michel Enrici, the famous art critic and art historian. Through interviews with the 'makers' of events, extensive editorial and research work and experts input, the content is rich and consistent, while being accessible to as many people as possible. The articles are in French and in English.
In addition, it has collection value thanks to the work of the cover ! Indeed, Emmanuelle likes to highlight the talent of an artist and knows how to find illustrations out of ordinary. Moreover, in the next edition, she holds a good surprise : the illustration of an order of Saadane Afif, whose exhibition began on June 2nd at the Nouveau Musée National de Monaco. « The 38th d'art & de culture  » will be integrated in the next Afif exhibitions around the world !
It is a very elegant magazine, with quality support, beautiful illustrations and relevant editorial content ! A great showcase for all Monegasque cultural entities ! A little treasure for the cultural image of the Principality. It comes out every 3 months, every new season ! The next number 38 is the cultural magazine of this summer ! It goes out Saturday June 16 ! Get it very quickly ! There are only 3000 copies ! I forgot to tell you IT IS FREE !
You will find it in Monaco at the Office du Tourisme, Théatre des variétés, Ministère d'Etat, Mairie de Monaco, Archives Audiovisuelles de Monaco, Centre de Presse, Ateliers des Ballets de Monte-Carlo, Direction des Affaires Culturelles, Auditorium Rainier IiI and pavillon Bosio.
Culturally yours !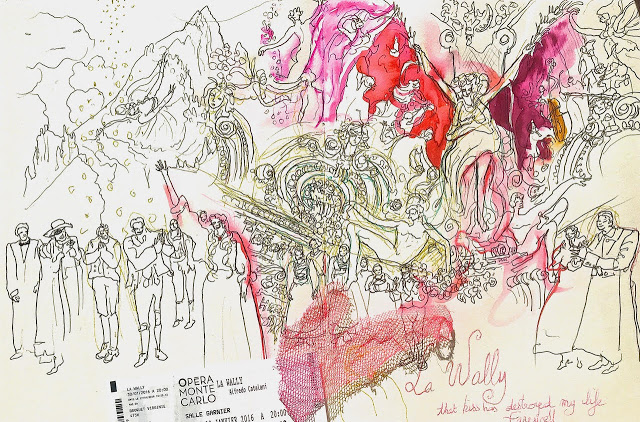 Illustration Virginie Broquet