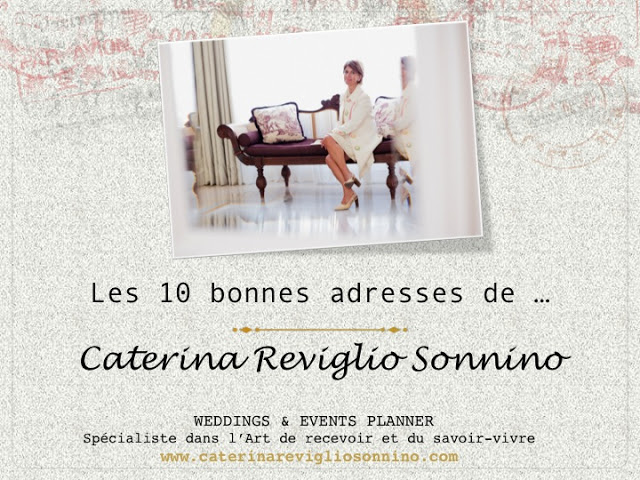 It was at the Hermitage Hotel that I met Caterina Reviglio Sonnino. A place that fits her taste of perfection. Refined, elegant and welcoming. I must say that I have been captivated by her vision of the art of hosting. Because, besides being a professional of organizing receptions and weddings, she is also an expert in the culinary arts.
Her attention to details, her positive energy and her taste for the harmony of beautiful things particularly impressed me. I still remember the details of her business card : a pearl, a perfume. We are lucky to have her in the Principality!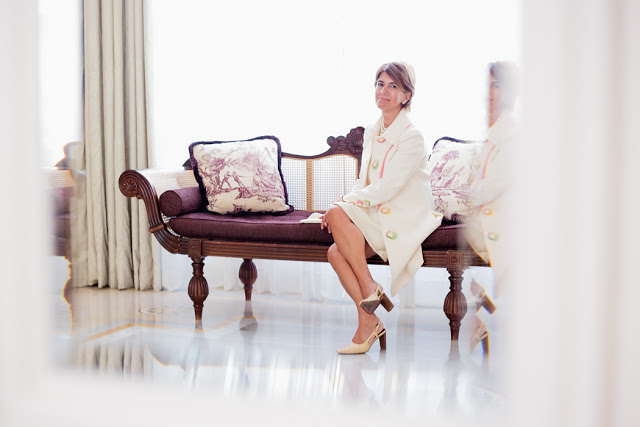 Native of Turin, Caterina is fascinated by the organization of reception and this for a long time. This passion, she got it from her mother who had a wedding dress workshop, a sewing workshop where tissues, ribbons, flowers reigned…and who often organized big receptions. All her childhood.
After scientific studies led in parallel by an artistic apprenticeship, she created in 1984 in Turin, a shop "Caterina" specialized in table decoration. She did collaborate with major French brands such as hermès, Lalique, and organized lots of events for product launches in Paris, Turin and other italian cities. She specialized in porcelain painting, the technique of Sèvres and thus personifies table services. An artist !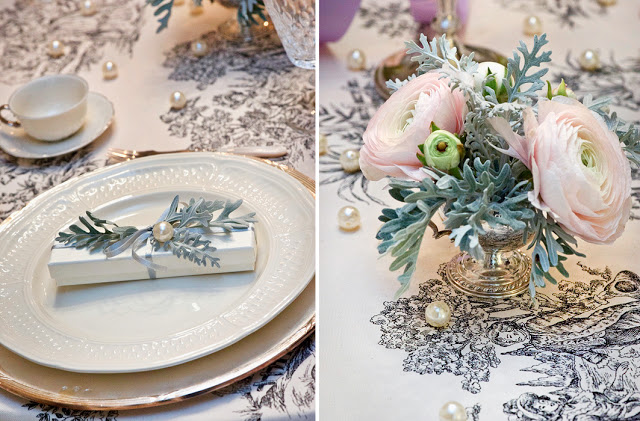 It is love that brings her to live in MOnaco in 2001. She begins at first to observe the lifestyle in Monaco, the local codes, the mentalities. She works for 7 years with her husband in real estate and it is in 2012 that she created her own company of organization of events, decoration and hosting workshop: Caterina Reviglio Sonnino, Weddings & Events Planner. In Monaco and in French Riviera but also abroad. She knows how to surround herself with excellent service providers, some in exclusivity.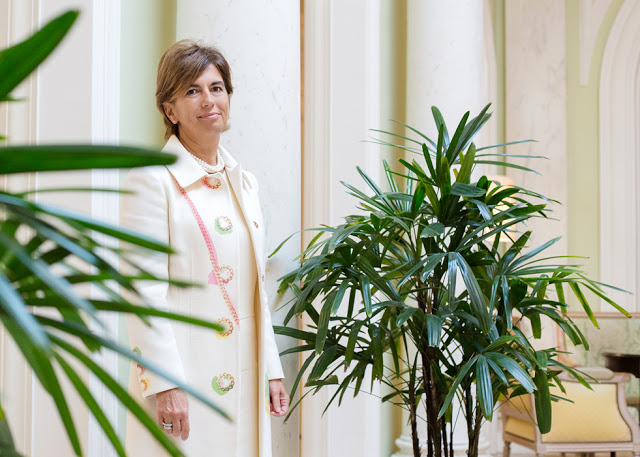 Moreover, in her first book "Madame est servie"(World Cookbook Awards 2012 Gourmand Academy Edouard Cointreau), she presents the history, the symbolism of colors and the good manners. A nugget! Just like her second book, "Les atmosphères de Madame est servie"which highlights magnificent directions, creations and floral world through 14 atmospheres. An appearance of advice and photos!I love it!
For her, "the good manners arose from the requirement, from the respect of the next one". "Inviting someone means taking care of his happiness". She wants to give the pleasure of hosting.
Today, she is delighted to reveal her favorite addresses in the Principality!
Grazie Mille Caterina !!!!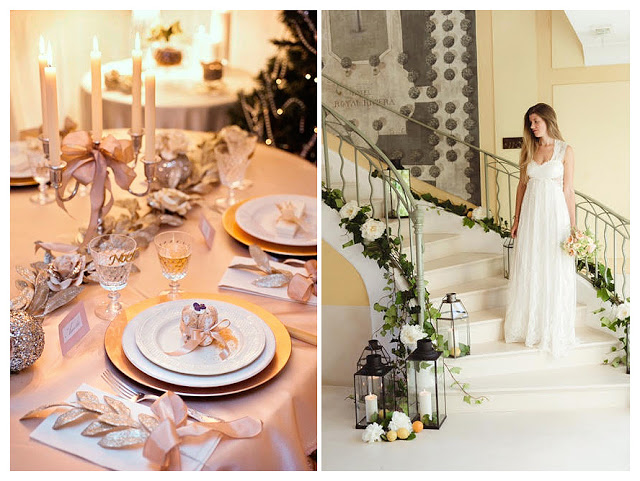 Where do you go when you have to organize a business lunch?
CATERINA Fortunately we have in Monaco the possibility of choosing from many restaurants where lunch are very good with decent price. It depends on the districy where I arrange the appointment. From Larvotto to Monaco Ville we find good restaurants. 
Which 's your favorite interior design hotel? 
CATERINA I love the color palette with the delicate pastel nuances of the Hotel Hermitage. 
 If we would like to decorate our table, which place do you recommend for it?  
CATERINA  I recommend two major addresses: the Factory of Monaco, a historic monaco brand wich proposes very elegant contemporary lines. The second is Czarina where we can find a universe of decoration in which accessories, services and objects make dream. 
What is the place in Monaco where you feel like at home? 
CATERINA In the bar and the lobby of the Hotel Metropole. The atmosphere is cosy and intimate, refined: ideal for a professional meeting as well as for a drink with friends. Besides, the desserts signed by Joel Robuchon are delicious.
What is the Monaco best view you prefer?
CATERINA  I like the view of Monaco at the exit of the highway coming from Italy: when I arrive and see Monaco, I feel already home. 
A break out of the city? 
CATERINA I love the Var with its small villages full of charm.
What is the place where you like to relax?
CATERINA  Les Thermes Marines de Monaco.
When you want to have an organic lunch or dinner?
CATERINA  The Solis Bio store, on Terrazani street, offers very good fresh organic products.
 An event that you would not miss for anything at all?
CATERINA  The international bouquet competition organized by the Garden Club of Monaco of which I am a member. A unique opportunity to see some floral art realized by more than hundred competitors from all over the world. 
Your favorite shop? 
CATERINA  I like going shopping in the district of Condamine, the most alive of the Principality, with its attractive stores.