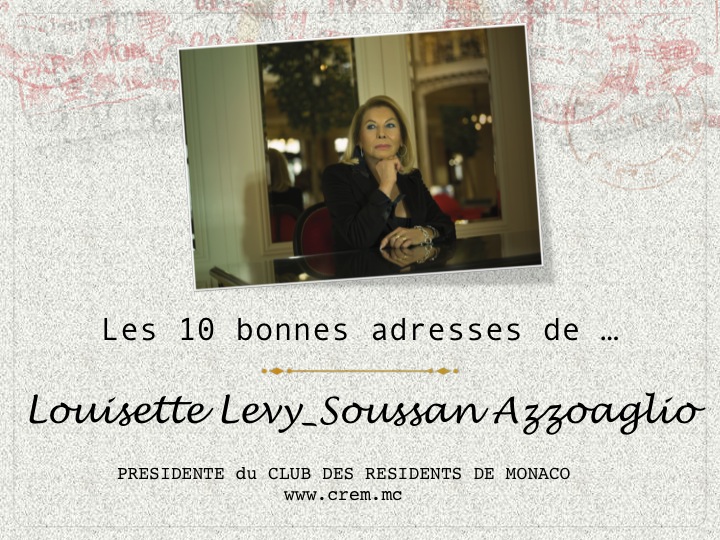 It has been Chris Dhondt, CREM director since more than one year, who introduced me to Louisette. I had already seen her during many event in the Principality, but we have never had the occasion to talk. I can tell you that our conversation was a real treat. Louisette has a real great energy. Coming from an Italian family, she was born in Monaco where she completed her studies at Petit Cour St. Maur. Once completed her baccalaureate, she applicate for Literature Faculty and then travel to England and Sweden. She dreams of becoming a nurse and start a formation at the Monaco hospital. It was then that life brought her on another path and finds herself at the Royal Palace. After some years, she becomes the private secretary of Princess Grace, after an unexpected departure of her Canadian secretary, for 19 years, and then she covered the same role for Prince Albert till his accession to the throne. Subsequently, she gets interest in the voluntary sector and found the "Lions Club Féminin de Monaco" as well as "Stradivarius", an association destinated to help new emerging artists.
She founds, about 15 years ago, "Action Innocence" (Innocence Action) an association with the goal of protecting the youngest from cyber danger. And it is in 2010, that CREM was born, Club of foreigners residents of Monaco, of which she becomes the president. She imagined a place where people could meet up to have a drink, small concerts, conference, a pop up or even vernissage. About 40 nationalities are present at CREM representing the multicultural image of the Principality. CREM is a club where residents meet up and share their social and cultural life. By the way, the 1st July, the 9th anniversary of the club has been celebrated.
You can see the beautiful pictures of Louisette took by Amadeo Turello, for the presentation of "The Naked Soul*", in which sixteen women are called to be themselves, embodying the most authentic vision possible in the research of the truth of the current word.
*This work is for sale at CREM in favour of Albert II Foundation.
She's giving us in exclusivity today her 10 good addresses in Monaco.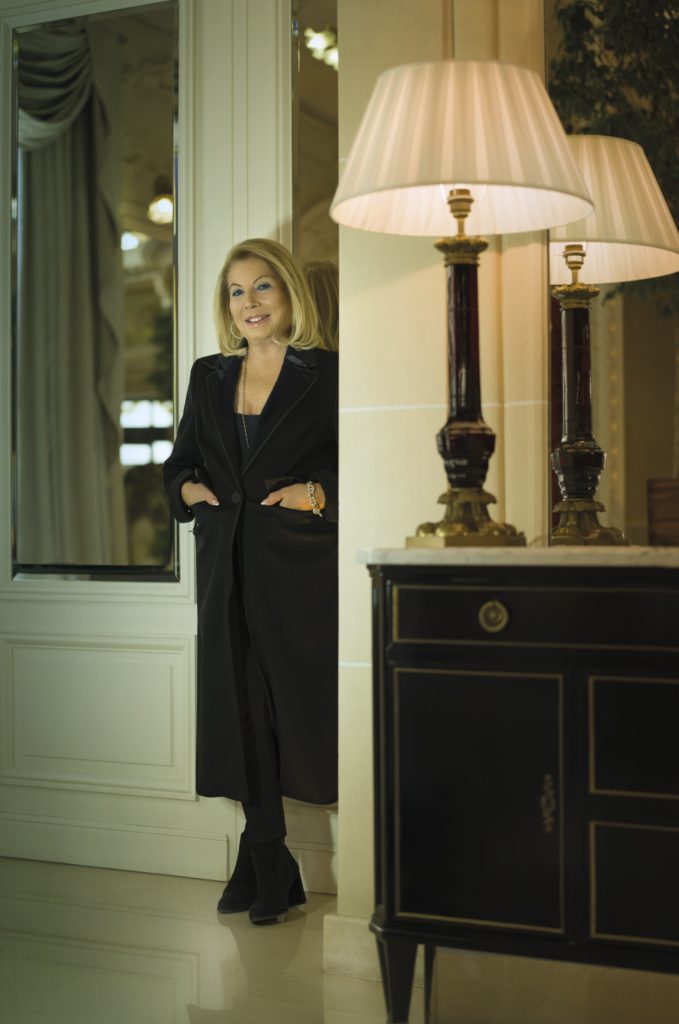 Your wellness address ? 
LOUISETTE : In my garden at Terrasse de Fontvieille, UNESCO's garden.
Your foodie address to relax with the sun ? 
LOUISETTE: Méridien Beach Plaza restaurant and restaurants on port of Fontvieille 
Your address for business lunch? 
LOUISETTE:  Komo, Concept store rue de Millo.
Your shopping address ? 
LOUISETTE: Where I get inspired or when I pass by car and my look gets attracted by some showcase.
Your interior design deco address? 
LOUISETTE: Architecture & Design at Chateau Perigord
Your cultural address which is good for the eyes? adresse culturelle ? 
LOUISETTE: Musée National, Yacht Club, jardin japonais
Votre adresse du soir pour boire un verre entre amis ? 
LOUISETTE: Bar de l'Hotel Métropole ou terrasse de l'Odyssey
Your address to have a coffee ?  
LOUISETTE: Casa del Caffe, avenue de la Costa.
Your address to admire the view of Monaco ?
LOUISETTE:  avant sa démolition au Vista Palace, Terrasse de la Vigie au MC Beach.
A little getaway out of the town ?
LOUISETTE: At home, in the Piedmont countryside